Burghers, dim sum, and... Chapter 8
Updated: Jul 27, 2022
We practically owned the three major escort clubs in Hong Kong at the time- the New Tonnochy Ballroom in Wanchai and the big daddy of them all- Club BBoss- and the best for quality being China City in Tsimshatsui East.
Though not having financial interests in them, we could have considering how much we spent in these clubs, especially during the time when Seagrams owned Universal Music and huge entertainment allowances came with the package.
With Seagrams owning the Martell and Chivas Regal brands, it was the "arduous task" of their marketing and senior executive teams to visit these clubs almost every night.
In turn, as the musical division of the parent company, it was an important part of our "job responsibilities" to keep them company.
It was at BBOSS where I managed to sell Chivas the idea of a When You Know Music series of CDs. With When You Know being their theme line at the time, this became the catalyst to sell 876,000 units of our back catalogue to Chivas Regal- and at full price.
This pretty old music was packaged and given away at all Duty Free outlets. It was the biggest premium deal in the history of the music business in this region.
More importantly, it was clever and strategic marketing where all sides won. It opened the doors to so many other promotions- and all successful.
The Seagrams boys had become good friends. Some didn't have livers, but, jeez, they loved their jobs and enjoyed being with some music guys who understood how things worked. Lovely guys and you never ever screw your friends.
These nights out at a time when I was newly single were partly for marketing and promotions and mainly "karaoke research", where we got "intel" into how our product was faring in this business and extremely popular pastime.
We also got to know girls carefully chosen by the VIP Mamasan. They sat next to us and poured us cognac and fed us grapes and slices of watermelon. We were emperors.
None of this was ever tacky. Seriously. It was just another facet of Hong Kong life and about "face".
This was leading the "aspirational" lifestyle shown in every cognac commercial produced at the time to the strategic theme of "Hey, Big Spender". More "face".
The VIP Mamasans got us anything- anything- we, business partners and visiting bands and artists and visitors from head office wanted.
It wasn't sex, drugs and rock and roll, but more to do with a privileged corporate lifestyle.
These upmarket escort clubs were a constantly changing playground for adults and not everyone was invited.
It was very much a private club scene comprising three clubs and frequented by those who had the means to enjoy their karaoke with the most top-end female company in town.
These were Chinese girls from the Premier league and troupes of leggy Eastern Europeans dancers who were available to take out for the night.
The Mamasans made it all happen. They orchestrated everything.
Girls of other nationalities from Asia worked their wares elsewhere and for a far cheaper clientele.
Most were there for the Joe Bananas crowd in Wanchai- the older beer drinking "gweilo" with not enough ka-ching nor sway. THIS was tacky.
Another thing: One might have been part of the Kumbaya get-togethers of Beautiful People at upscale discos, but there was an unwritten rule. There was very much a Velvet Rope culture at these clubs.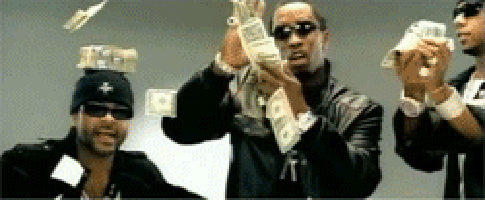 Not everyone was welcome. There was always some very private deal going down in one of the VIP suites inbetween singing "A Total Eclipse Of The Heart" with a beauty from somewhere like Moldova sitting by your side, and privacy had to be respected.
There was a Goodfellas and Godfather vibe to it all. It was dangerous fun for adults at a premium price and where you could be Michael Corleone.
Our main club for a good night out was BBoss, formerly Club Volvo, until hit with a copyright lawsuit by the car company.
BBoss was promoted as the largest escort club in the world and with a Rolls Royce parked inside and by the stairs below the entrance that could drive you from one end of the club to the other. Gauche was 'in'.
This was where many deals were signed, where visiting Rock stars and the Hollywood set mixed with those running the city's entertainment industry and other businesses.
Also regulars were horse racing's elite- the high spending owners and their jockeys, along with those who made sure everyone won. There was plenty of everything to go around.
Being friends and business partners with the big bosses who had investments in the Chinese entertainment world certainly helped a few of us foreigners pass the audition. We were allowed in to the inner sanctum of the Star Chamber.
Those of us who were divorced or single or leading double lives became regulars- and being regulars got to know the girls intimately, especially those from Eastern Europe- Ukraine mainly.
The most coveted were the few young Lithuanian beauties- beauties with brains- who found themselves in fabulously rich Hong Kong.
These girls, and part of dance troupes were thoroughly briefed about the karaoke culture at wherever was home base and brought out to Hong Kong on four month contracts.
There was a revolving door policy and it was up to the girl to stay on a tourist visa and move in with whoever they wanted to after their contract expired.
Did we wonder if they had "management" in Hong Kong with strong arm tactics? Not at all. The Mamasans would have told us.
Not every customer was successful in the art of persuasion and have the girls they wanted move in with them or be given a separate apartment with "visitational rights".
These girls had done their maths and homework and knew exactly who they wanted to be with for the long run.
After their contracts ended, they stayed on with whoever they wanted to be with if they believed there might have been something like love in the air. Sometimes it was the real thing.
Back at BBoss, there were cat fights between some of the girls regarding "territorial rights". There would be calls from the Mamasan asking some of us to kindly make up our minds as to which girl we wanted to be with as that night showtime was being held up.
These girls enjoyed the Hong Kong lifestyle. They were stylishly streetwise and knew who had the "coin" to show them a world they could never afford from wherever in Eastern Europe they came. By now, my post divorce address was an upmarket service apartment at Convention Plaza in suite 1616. It had quickly become a landing point for many along with a couple of strays who were taken in for some weird reasons.
The latter were losers who only had themselves to blame for having fallen on hard times. They had been taken in out of misguided sympathy and soon outstayed their welcome by trying to be what they were not- and on someone else's dime.
1616 had its own "open door policy". When married friends needed to get away from the superficiality of keeping up pretences of "happy marriages", I received their call. There was a lot of that going on. Always has been. It's going on now in Convention Plaza.
Many used the apartment for whatever and with whomever.
There was always a conga line needing keys to the 1616 kingdom. I was spending my time moving from the Champagne Bar downstairs at the Grand Hyatt to JJ's and then back for another bottle of champagne and a possible takeaway.
It was fun, exciting and stimulating for about six months. It was sheer Caligula level debauchery with no responsibilities.
Everything was smooth sailing and stress free until I laid eyes one night on a girl who was with her friends- all models- and at the Champagne Bar after a fashion show at the Grand Ballroom next door.
This girl was more than beautiful. She was beyond perfection.
After taking her out for a few dinners, and even having her appear in a television commercial for a compilation CD we had produced called "Beautiful", it was clear that there was more to her than met the eye.
After around three months of dating, she moved in with me and the walks on the wild side ended.
There weren't trust issues with her. She spoke reasonably good English, she was a fun, smart person and popular with my friends. She was also very young.
Male friends called her "Lamborghini", and despite a huge age difference, our relationship worked.
Many didn't understand how and why it worked, but it did. Either that or there's no fool like an old fool.
Staying a few floors above us was another Lithuanian girl who had worked at BBOSS and was living with her older and rather mysterious British boyfriend.
This girl was experienced in the ways Hong Kong and escort clubs worked. With my girlfriend and her both coming from the same small city in Lithuania, they knew each other.
It was evident that this couple were living a lie. As was proven later, he was a loveable smooth talking rogue who ended up a few years ago on an American reality series. His Lithuanian partner was in it for whatever she could get.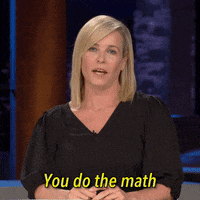 She wanted/demanded a certain model of car from him. He got a used car shipped to Lithuania, which didn't go down very well with her. Same when he had some cheaper version of stain glass windows fitted into her new house back home.
What was the return on his investment? An attractive handbag to be seen out with which impressed the Chinese investors he was reeling in for his various flim flam ventures in Ireland, Sri Lanka, Greece and gawd knows where else? He was full of shit, but it was funny shit.
Meanwhile, I had come to a point where when something was not working out, it was best for both sides to admit this and move on instead of trying to prolong the inevitable.
"Lamborghini" left Hong Kong when her tourist visa ran out and I was relieved. The communication levels were not working for me. Boredom was setting in. Having to explain what's funny about "Seinfeld" can do that to any relationship.
Though she got in touch almost a year later to say that she was now living in London and wanted us to be together, Hong Kong was home to me.
Still, I flew to London, we moved into an apartment she had found. I managed to work something out with Universal Music where I could fly in and out for meetings and spend time parked inside "Lamborghini".
She was enjoying her new life working at one of the most expensive hotels in London. She was also an ambitious girl and no doubt had very clear business plans.
Though good to be with her and her looking even more stunning, this was London, not Hong Kong. The buffet table of international talent available was never ending.
When she was at work and I had an afternoon free, there was always someone from somewhere in Europe having tea around the corner in the Knightsbridge area and happy to be with someone new.
When I couldn't sleep and "Lamborghini" was, because of the time difference, I would be up for hours betting on the races in Australia.
One day over a four hour period, I won over AUS$400k. I had to be back in Hong Kong and where I lost AUS$600k that I couldn't afford to lose.
There was also the realisation that long distance relationships never last, especially when on overload with personal problems.
Somewhere down the line someone new walks in to one's life and it's time to call an end to that chapter.
I received that call from "Lamborghini" though insisting there was no one else involved. My ego was hurt, but I was kinda relieved. To say the relationship wasn't working would have been an understatement.
Had she done the maths and found someone else in London town with more to offer? Very probably.
After all, I knew nothing about her- her family, how she had ended up in Hong Kong, how she had the money to move to London.
It was an acrimonious ending to something that went as far as it could. It was time to explore other options. Work at Universal Music was going well. I was having some big home runs. I was meeting Rock stars, and producing hits. I was also back taking walks on the wild side and enjoying all the perks of the 1616 adventures. But things were also starting to get derailed. Mentally, I was on overload. The pills weren't working. The mind was a bungle in the jungle of sex, gambling on the horses, chasing losses and having a very deep lack of self worth. It was like the line, John, I'm Only Dancing though I wasn't. I was crippled inside and keeping all this to myself.
I was anxious nearly all the time and needed someone around me to be a babysitter. I had gone through these anxiety attacks when with "Lamborghini", but nothing this bad- nothing this crippling. Maybe seeing these attacks were what made her and I eventually come apart at the seams. I had no idea when they might happen again. Those triggers were always there. As always when things started to unravel, the first person I called was Trina. Though at work, and despite our divorce, she was there for me. She managed to get me out of the apartment and see a psychiatrist. She took me to a neurologist. She called and questioned the doctor as to what pills had been prescribed and why. She stayed with me whenever she could as did Taryn and Jason and my longtime friend Morton who's always been there for me. It was good having the security of family around me again. During one session with the counsellor who had tried to make our marriage work and with Trina there, I was talking about my inability or resistance to show any signs of emotion which I saw was weakness. Something finally hit the right chord. In a dangling, meandering conversation with the councillor, but mainly with myself, led to thinking about our dog Nipper and my cat Kitty and the life we had together. This tore down all barriers. The dams broke. I cried for the first time. It worked. It blew the clouds away. I felt a weight lifted from my entire being. There was a new found clarity. It was like entering the Age Of Aquarius and the musical that was "Hair". Inside my head, "Let the sunshine in" was playing on Repeat. Sometimes, huge dollops of cheese is good for the soul. Whatever gets you through the night is alright, it's alright? Not really. You're just kidding yourself if you think that. It's always about working things out by letting the cards fall where they may and seeing the difference between the Queen Of Diamonds and the Queen Of Hearts.